What Does it Mean to "Host" AIA East Tennessee?
AIA East Tennessee is honored to partner with distinguished businesses and firms within the industry each year to establish our main office. This year we are delighted to collaborate and partner with S&ME. Because of this partnership, our Executive Director, Jen McMahon, has an office in the heart of their office and AIA East Tennessee holds monthly board meetings in their large conference room. This ensures that S&ME Staff is exposed to and interacting with well-known design professionals from our region, all while creating organic community!
We at AIA East Tennessee are responsible for supplying our materials, while S&ME generously covers the rent, utilities, and other related expenses. This allows AIA East Tennessee to put more resources towards organizational sustainability and create more engaging opportunities for our members. In return, they have the opportunity to sponsor and be a part of AIA East Tennessee's biggest events of the year and create long-lasting relationships with our members. We are grateful for this partnership and look forward to seeing it benefit both our organizations and the industry at-large!
Who is S&ME?
S&ME was formed in 1973 when founders Glenn Futrell and Bob Owens began providing geotechnical and construction materials engineering services to clients. A decade later, in 1983, S&ME grew to a company of 500 employees in 15 offices across six southeastern states. This set the stage for even more. As the company expanded, S&ME added several environmental services that in turn, increased their staff of experts. Today, S&ME is a thriving company of dedicated individuals with vast technical expertise throughout 30+ offices in 10 states. Looking back on S&ME's successes over the past 50 years, S&ME is most proud of its commitment to clients and service abilities which include: Civil Engineering, Construction Services, Environmental, Geotechnical, Land Development, and Surveying. S&ME's breadth of service capabilities reinforces our diversity as a company and their success is largely in part from their people, their technical excellence, and their companywide purpose of helping our communities prosper.
To learn more about S&ME and their 50 years of success within the industry, CLICK HERE.
S&ME Knoxville and Tri-Cities Offices
S&ME Knoxville: AIA East Tennessee Office
The Knoxville office opened in 1988. S&ME has two offices in Knoxville with over 60 staff that provide geotechnical, environmental, construction services, civil, and geo-environmental services to the East Tennessee area and beyond.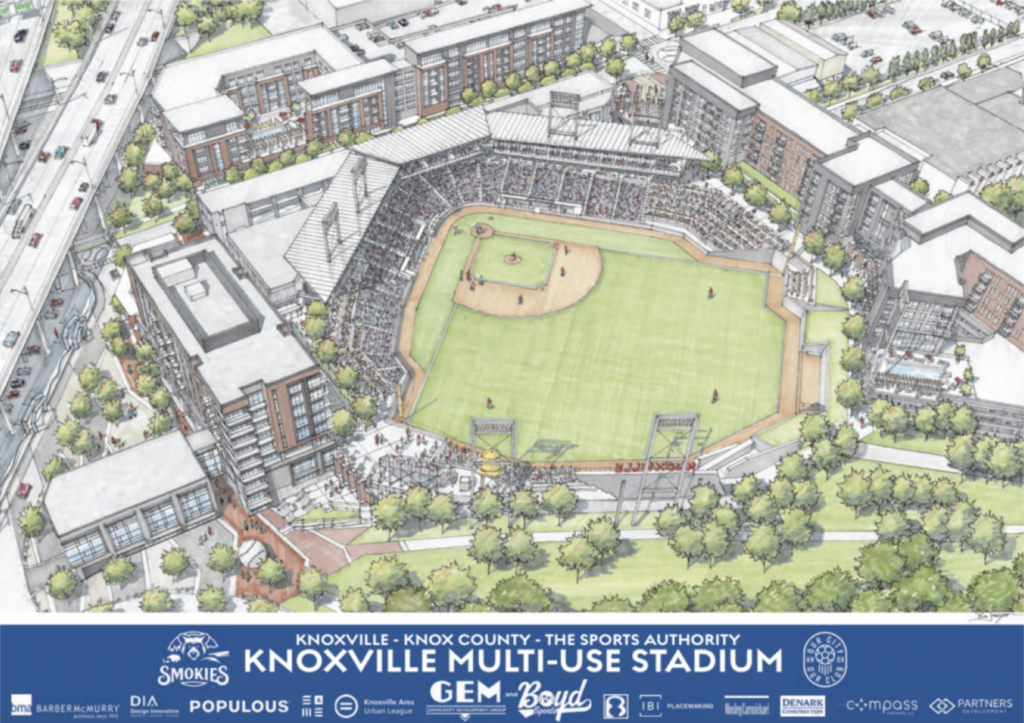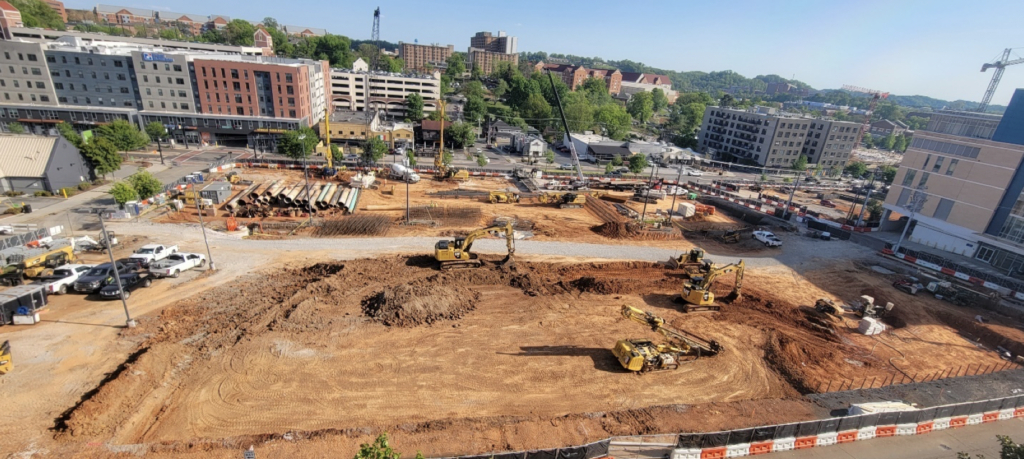 S&ME Knoxville continues to provide dam instrumentation and engineering services to TVA and other power clients in the region. Development is vigorous in East Tennessee and S&ME Knoxville is highly engaged in several aspects including the mixed-use baseball stadium complex in the Old City neighborhood of Knoxville, the redevelopment of the "UT Strip" (Cumberland Avenue) to provide student housing, and many more. S&ME Knoxville is currently providing services supporting public and private industrial and recreational development including local brownfields, the South Waterfront Vision Plan, industrial/business parks, stream restoration, and natural resources. S&ME Knoxville also provides extensive services to the Tennessee Department of Transportation (TDOT).
To connect with S&ME Knoxville, please reach out to Office Principal, Greg Page or visit their website to learn more!
---
S&ME Tri-Cities
The Tri-Cities office opened in 1978 – one of the first S&ME Offices! S&ME currently has four Environmental staff that provide nearly all services offered by S&ME to the Tri-Cities area and beyond.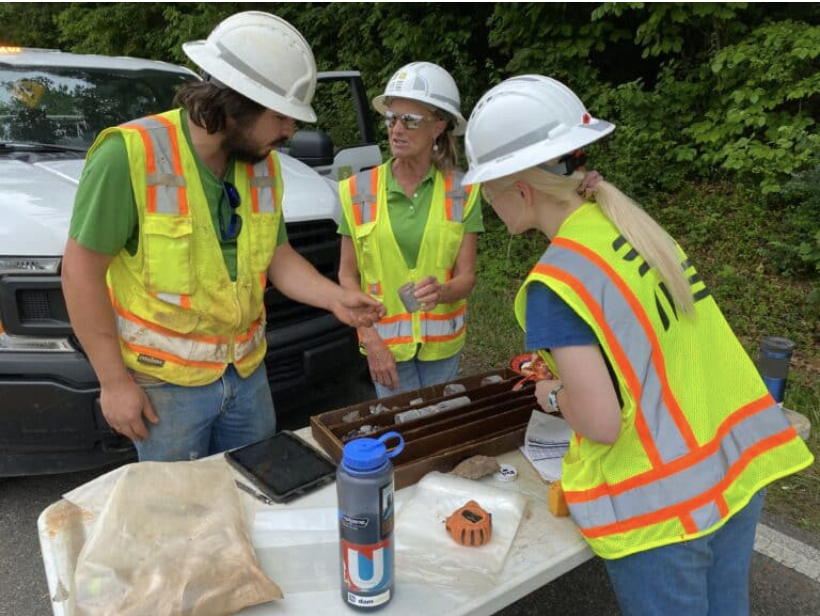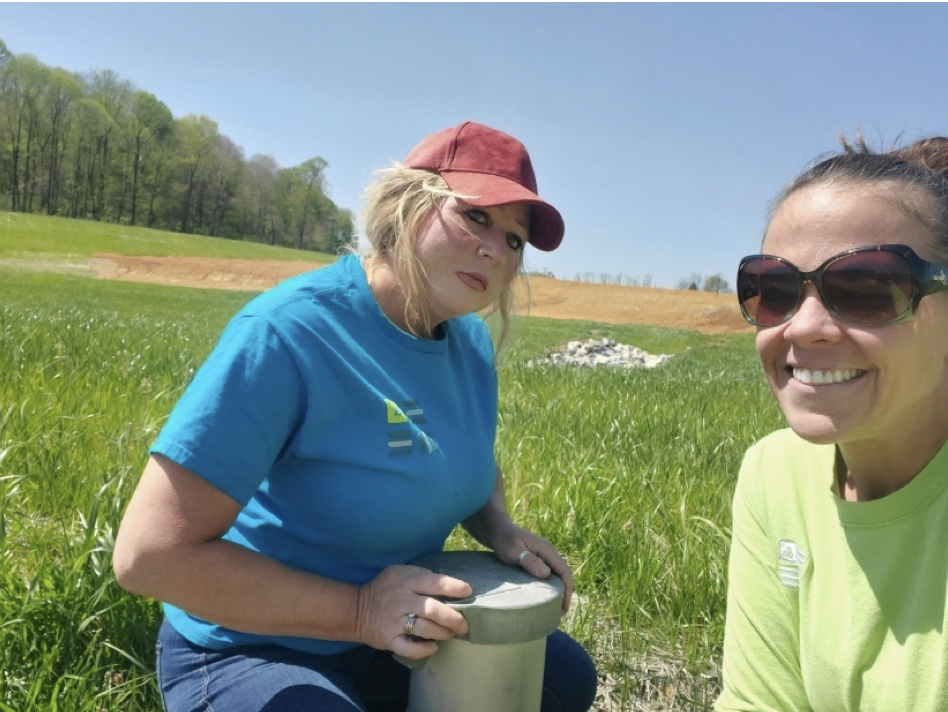 S&ME Tri-Cities provides a range of environmental services, civil engineering, planning, geotechnical engineering, construction services, and health & safety services. We currently serve municipalities, schools, manufacturing/industry, private and public developers, aviation, and solid waste management markets. Additionally, S&ME Tri-Cities provides a specific set of environmental services like due diligence, hazardous materials testing, Brownfield services, TDOT, and landfill services – most recently using drone technology and PFAS monitoring.
Projects:
UT Haslam Field Expansion – Structural Package
TDOT CNX053 Unicoi Paving and Coatings, Blount SR-334 (Project Eagle), and SR-449 Stream Design
Multiple Waste Connections Landfill Monitoring/Compliance Projects
ETSU Academic Buildings Hazardous Materials Testing
Knoxville Smokies Multi-Use Baseball Stadium
Cumberland Ave (UT) Redevelopment
TVA and USCOE Dam Stability and Construction QA Projects
NECX Sally Port Upgrades and Expansion
To connect with S&ME Tri-Cities, please reach out to Office Principal, Greg Page or visit their website to learn more!