Thank you to our 2021 Partners!
Join us today by becoming a Partner for 2022. Together, we will work to create one voice for our industry in leading our region into the 21st Century.
Membership Enrichment. Together we will continue to bring high caliber speakers to our region as part of our Design Feed Series to inspire our membership to do big things.
Elevate Public Awareness. Together we can increase the reach of our public engagement programs like Knoxville by Design and Park(ing) Day as we promote the industry and work to elevate public awareness and appreciation.
Advocate for the Built Environment. Together we will advocate for the interests of the industry with our local elected officials and work to influence change through efforts like ReCode Knoxville.
Your annual engagement with the AIA East Tennessee helps support our mission and provides you with relationship building opportunities with our chapter members.
Your contribution(s) builds up to one of the Medallion Level Partnerships. An advantage to setting your level and selecting events early is that it allows us to thank you all year long. Commit by January 10th in order for your logo and name to show up on any printed material.
Platinum Level Partners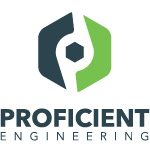 ---
Gold Level Partners
---
Silver Level Partners

---
Bronze Level Partners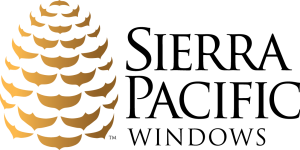 ---
Partners
I.C. Thomasson Associates
Cambria
Shaw Contract
Denark Construction
Facility Systems Consultants
Tennessee Lighting Sales
KSI/Wallace Design Collective
Louisville Tile
Vreeland Engineers
Merit Construction
Newcomb & Boyd
WCT Associates
Johnson & Galyon
Ross Bryan Associates
Wright Contracting
Sherwin Williams
Sanders Pace Architecture
---
Allied Members
Mindy Landry, Workspace Interiors
Dwight Leclair, Sherwin Williams
Delany Warren, FSA Lighting
Pamela Treacy, UTK of Architecture + Design
Brent Midyett, DFA Solutions
Jay Lewis, Land Tech Civil Engineering and Surveying
Whitney Kaul, SESCO Lighting
Andrew Crawley, AG Heins
David Morris, Sierra Pacific
Josh Hughes, Hughes Engineering
Josh Buchanan, Tennessee Marble Sales
Savanna Hoover, Proficient Engineering
Thomas Wasmund, Proficient Engineering
Grant Rosenberg, Denark Construction
Bobby Haines, Haines Structural Group
Josh Brock, General Shale
Matthew Debardelaben, Realty Executives
Brian Williamson, GeoServices
Amber Lewis, Workspace Interiors
---
AIA East Tennessee Partnership Levels
Benefits
Platinum
$7,500
Gold
$5,000
Silver
$2,500
Bronze
$1,500
Partner
<$1,499
Logo on the website
X
X
X
X
Name
Recognized at Design Feed Luncheons
X
X
X
X
X
Year-end Board & Volunteer Appreciation
X
X
X
X
Job openings posted in newsletter
X
X
X
X
Early access to following year's Partnerships
X
X
X
X
Complimentary Allied Membership
3
2
1
In-newsletter announcements/year
4
3
2
1
Design Awards Gala Tickets
3
2
1
Social Media Posts
4
3
2
1
Event sponsorship will have its own additional benefits, such as social media promotions, event recognitions, etc.