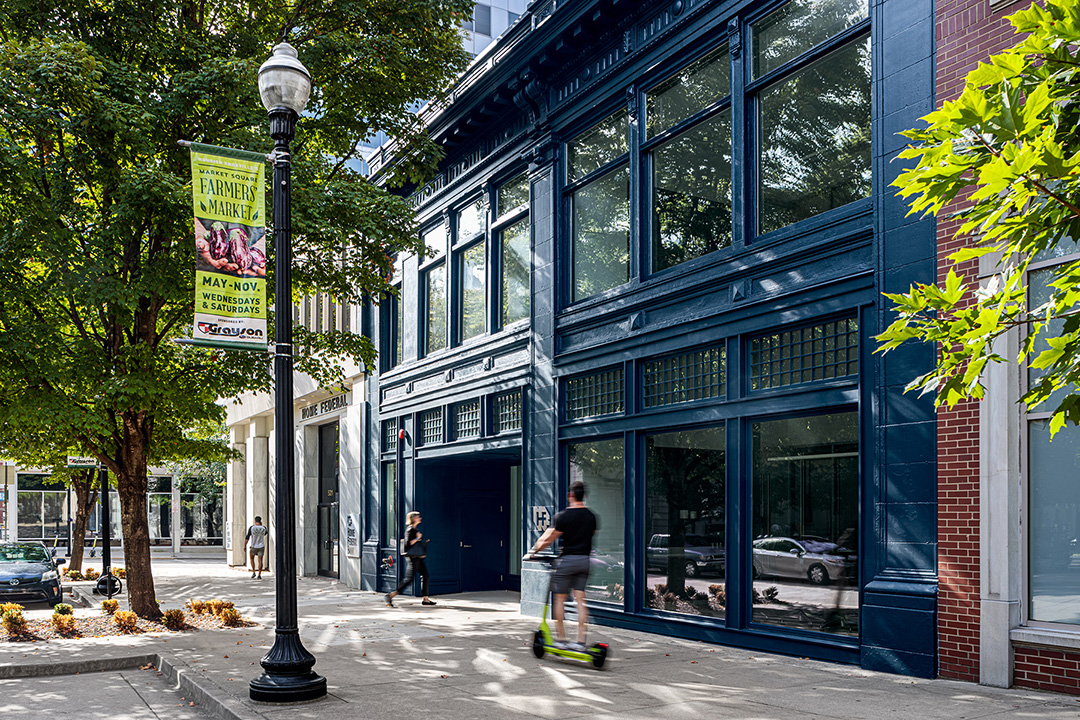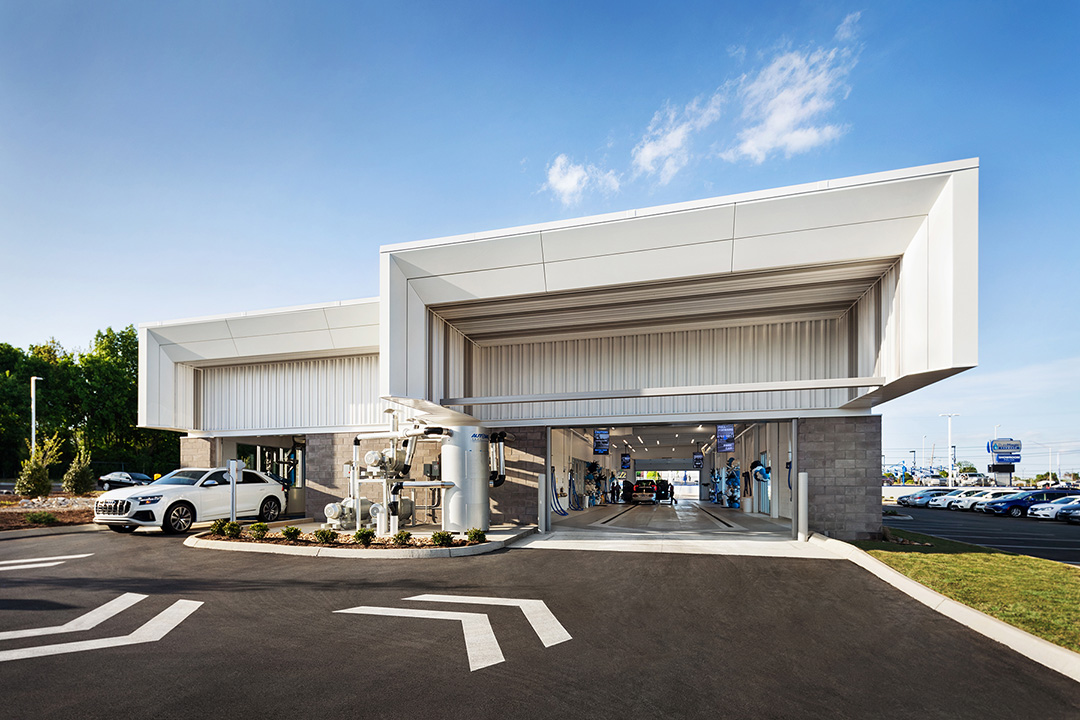 Leading East Tennessee in developing the cities, communities, and built environment of the 21st Century.
Welcome to the official web site of the East Tennessee Chapter of the American Institute of Architects. We hope to give you an overview of the AIA, serve as a guide to architectural services and the construction process, help users find just the AIA architect for their projects, and service our AIA East Tennessee Members. We also aim to serve as a resource about architecture and as a vehicle for discussing the issues affecting our community today.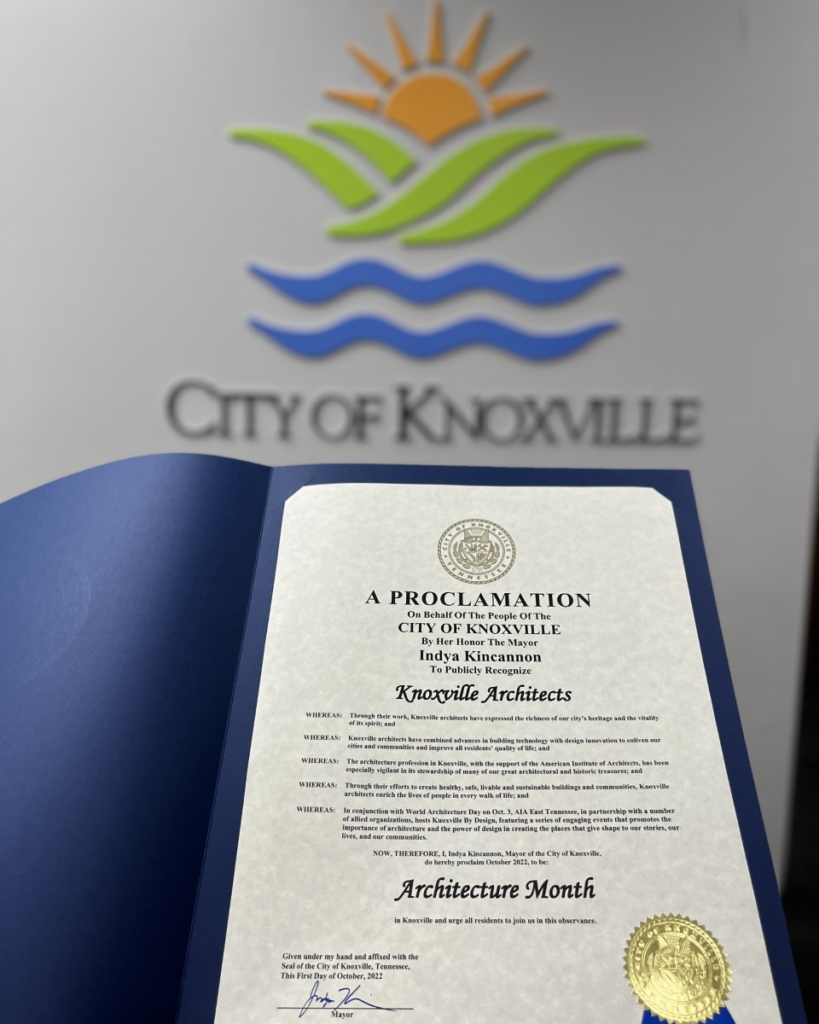 It's Architecture Month in Knoxville!
To learn more about Architecture Month, Knoxville By Design, and how you can get involved, visit knoxbydesign.org.
"A proclamation on behalf of the people of the City of Knoxville by Her Honor The Mayor, Indya Kincannon, to publicly recognize Knoxville Architects. 
Through their work, Knoxville Architects have expressed the richness of our city's heritage and the vitality of it's spirit; and
Knoxville Architects have combined advances in building technology with design innovation to enliven our cities and communities and improve all residents' quality of life; and
The architecture profession in Knoxville, with the support of the American Institute of Architects, has been especially vigilant in its stewardship of many of our great architectural and historic treasures; and
Through their efforts to create healthy, safe, livable and sustainable buildings and communities, Knoxville Architects enrich the lives of people in every walk of life; and
In conjunction with World Architecture Day on October 3rd, AIA East Tennessee, in partnership with a number of allied organizations, hosts Knoxville by Design in creating the places that give shape to our stories, our lives, and our communities.
Now, therefore, I, Indya Kinncannon, Mayor of the City of Knoxville, do hereby proclaim October 2022 to be: Architecture Month in Knoxville and urge all residents to observe. "
To learn more about Architecture Month, Knoxville By Design Events, and how you can get involved, visit knoxbydesign.org.

Check out our upcoming Knoxville By Design Events below, or visit knoxbydesign.org.
Thank you to all our Partners!
Platinum:
SESCO Lighting
Proficient Engineering
Gold:
ACS Document Imaging
Haines Structural Group
Nathanna
Silver:
Risk Strategies
Workspace Interiors
Bronze:
Design Innovation Architects
General Shale
GeoServices
Knoxville Blue Print & Supply Co.
Pella Southeast
Sierra Pacific Windows
Prince Technologies
---
Not a partner? See who is and how to become a one!