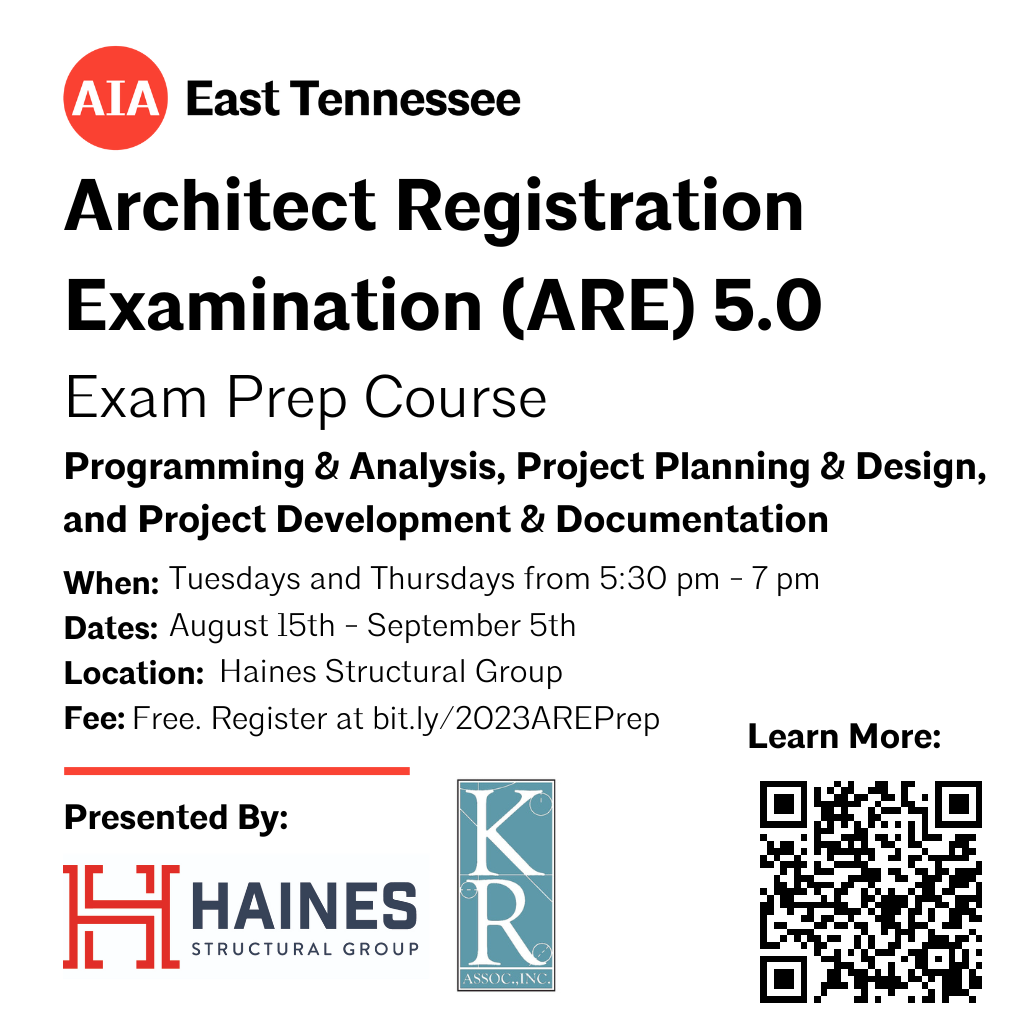 AIA East Tennessee is happy to again offer an Architectural Registration Examination (ARE) Prep Course. This 4-week intensive course is a detailed & thorough way to prepare for the related discipline-specific content within multiple ARE 5.0 exam sections. Our Pro-Bono instructors will be Bobby Haines with Haines Structural Group and Gary Bergeron with Kelso-Regen Associates. Class seats are limited, so register below today!
Class Schedule
August 15th – September 5th, 2023
Tuesdays and Thursdays from 5:30-7:00 pm at Haines Structural Group. (See Map Below)
Location
We are sorry! We no longer have seats available for this course. If you would like to be added to our wait list, please email [email protected] and we will let you know if a seat becomes available!