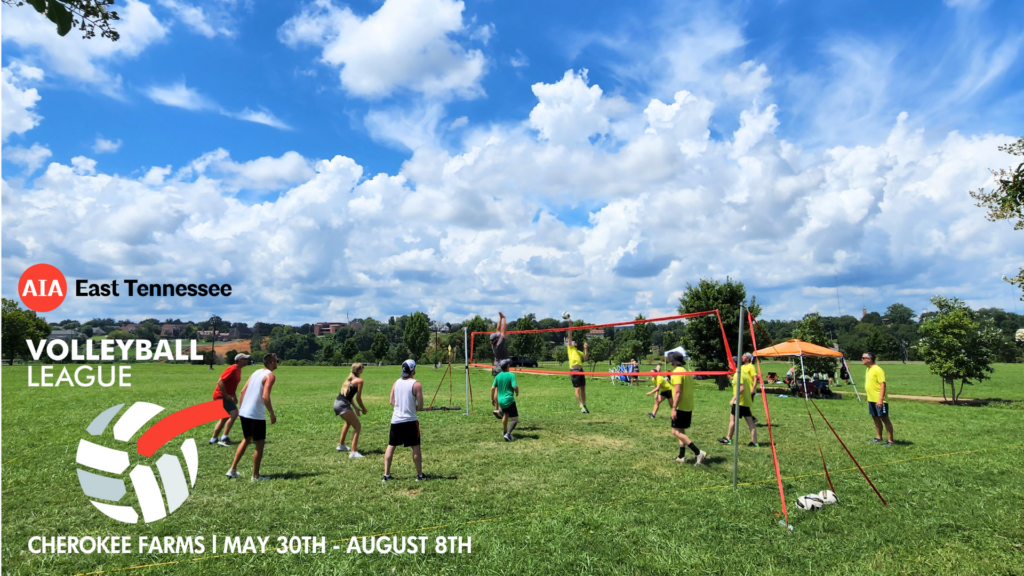 Join AIA East Tennessee every Tuesday Night, starting May 30th, for the Young Architects Forum Annual Summer Volleyball League! No matter if you're an avid volleyball player, or have only played a few times in college, our Summer Volleyball League is a great opportunity for you and your teammates to meet other folks within the profession after work! Form a team of a minimum of 4 people to compete for bragging rights and the chance for some awesome prizes at our annual Volleyball Tournament on August 12th! Team sign-ups close May 23rd, so find your team, and get ready to play!
---
---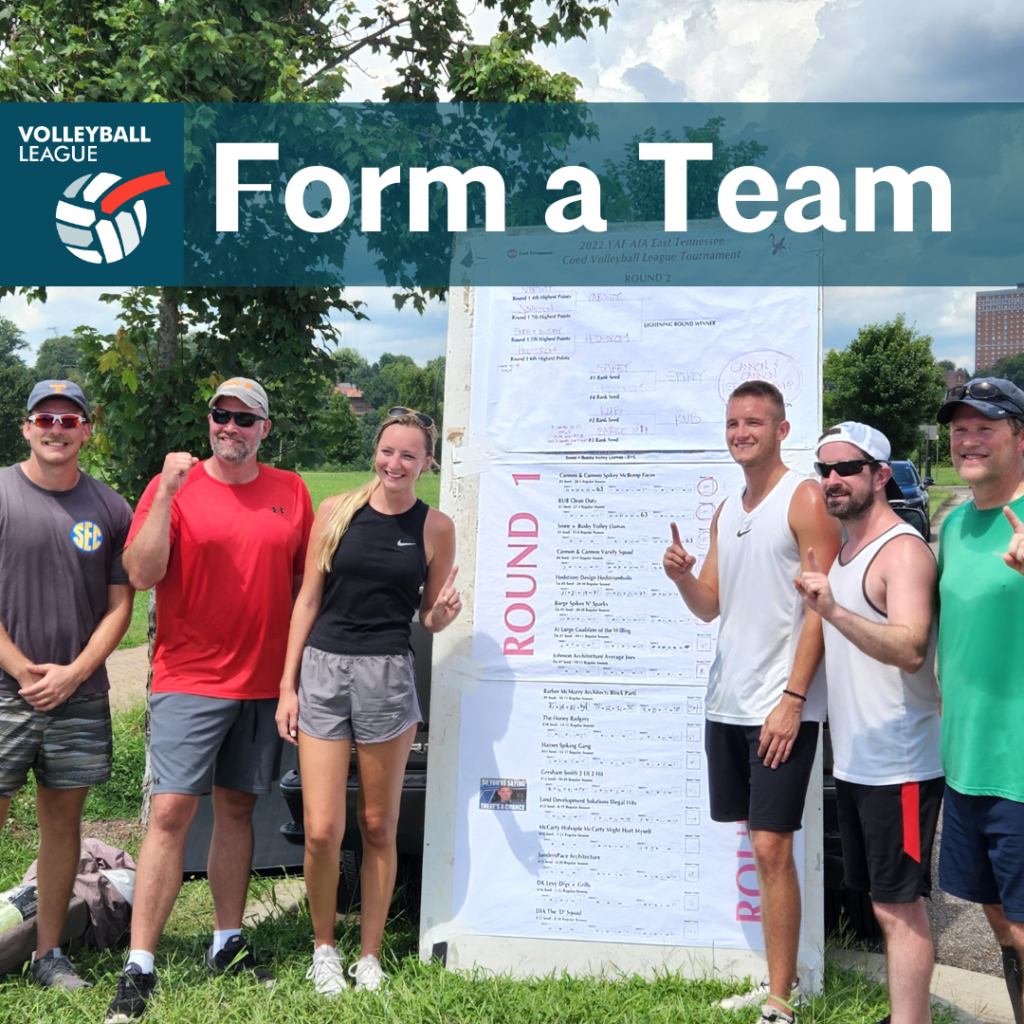 The YAF Summer Volleyball League is a coed league and the participants are limited to official members of one's firm and/or 'significant others'. Please, no recruiting from UT club teams or Knoxville city leagues! If there are no females in your office or significant others that want to play, you may field a team with five males. Six or seven participants may be fielded, but a minimum of one female must be on the court at all times. For additional guidelines, see the league rules document.
We are no longer accepting teams for the 2023 Summer Volleyball League! Check back next year!
2023 AIA East Tennessee Summer Volleyball League
Important Documents

2023 AIA East Tennessee Volleyball Tournament Sponsors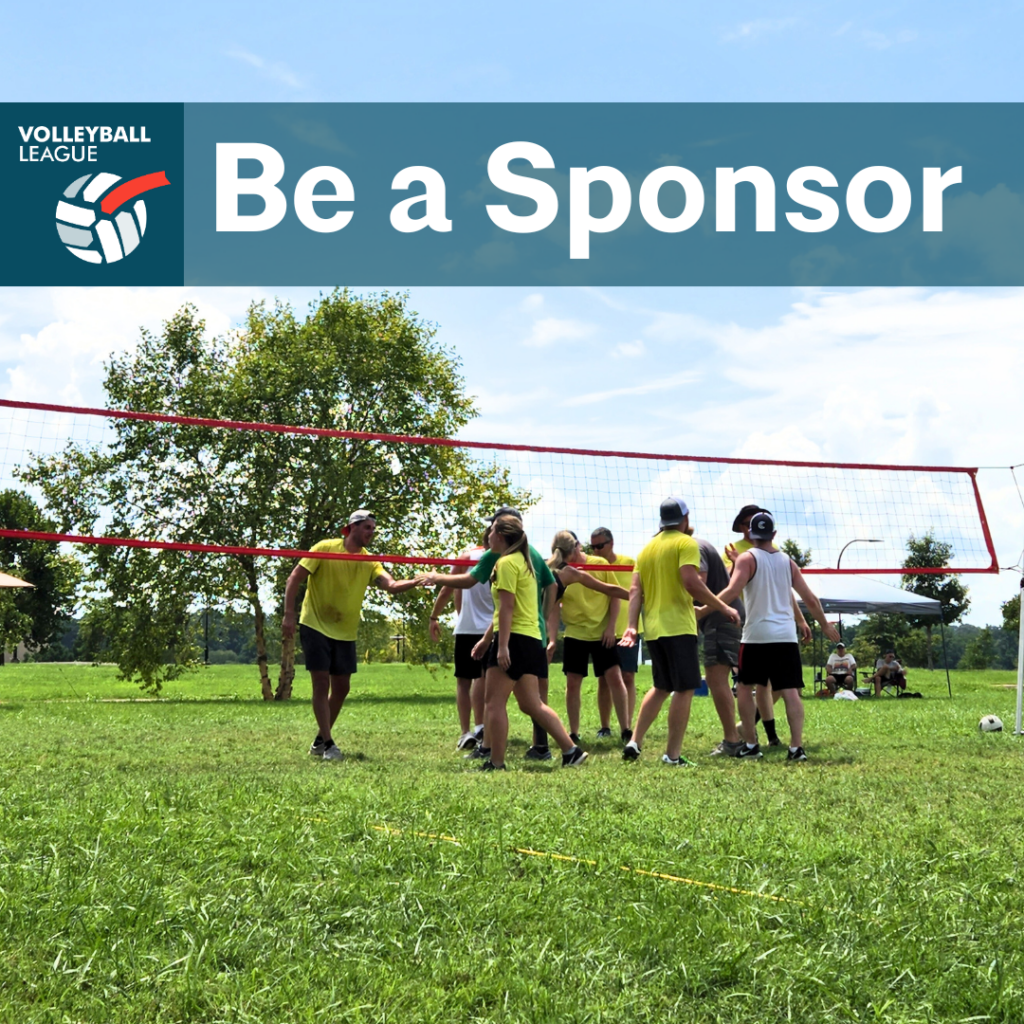 With as many as 20 teams participating and an impressive number of groupies watching, your company will have a guaranteed audience for our ONE DAY Tournament. You can sponsor the Snacks (Protein Bars and Energy snacks) and we'll do the shopping for you–you show up for the day and be the hero to the approximately 90 players and their fan base! (Yes, there is a significant fan base!)