Rise.
To our Members: this is the time you've trained for your entire career. As architects, problem-solving is in your DNA. You build hospitals, community plans, affordable housing – our world – by considering an infinite amount of variables, opinions and interests. Sometimes the project is so large that you collaborate with other firms, navigating complex business relationships to ultimately deliver a better solution. You weather legal threats, natural disasters and financial twists. Now it's time to apply those skills in a unique and unprecedented way.
We are told that Covid-19 will end. Keep that always in the front of your mind as we roll up our sleeves and get to the work of today.
AIA East Tennessee provides the following resources for your benefit. We will continue to add resources to this page as they become available.  MANY THANKS TO AIA MISSISSIPPI, BOSTON SOCIETY OF ARCHITECTS AND AIA CALIFORNIA, WHO BEGAN COMPILING THESE RESOURCES.
---
A Message AIA Executive Vice President Robert Ivy:
---
Free AIAU courses for AIA members:
We're in the midst of a pandemic and the business environment is rapidly changing. Many of our members are already feeling the impact. To help you navigate these uncertain times, we're making some of AIAU's best business and tech courses available to AIA members for free. Learn valuable skills about virtual practice, successful business strategies, risk management, and more from some of the most innovative architects, firms, and design professionals. This includes the FREE, LIVE WEBINAR below:
Is Your Firm Prepared? Business Continuity Planning for Architects
March 31, 2020 at 12:30 PM ET
Build the resilience of your firm with this free webinar from the AIA Resilience and Adaptation Advisory Group!
Is Your Firm Prepared? Business Continuity Planning for Architects
Floods, cyber-attacks, pandemics, and unexpected staff absences are just a few of the risks that can prevent architecture firms from remaining open and profitable during disaster and disruption. And yet only 22% of firms with 1–19 employees have a Business Continuity Plan. This exclusive live course will explore the business impacts of common and timely hazard events, review the essentials of business continuity planning, and introduce a new guide that, when implemented, will leave firms with the confidence to weather any storm.
You'll hear from leading firms how ransomware, hurricanes, the sudden loss of a firm leader—and yes, even COVID19—can impact your employees, clients, projects, and ultimately, your ability to conduct business. They'll share lessons learned from their own experience and best practices in business continuity planning for the building industry. At the end of the course, you'll know how to perform a business impact assessment and develop a plan to reduce business disruption for your firm.
Register for this special live course to get critical insight from seasoned architects on how business continuity planning can not only keep doors open and projects moving, but also position firms for new market opportunities and enhance client services.
Learning objectives
Understand the elements of a business continuity plan and its value in reducing risk and protecting profits
Know where to source hazard and climate risks that can disrupt your ability to conduct business
Learn a methodology for analyzing business impacts triggered by various hazards
Apply checklists from AIA's Guide to Business Continuity to develop actions for your firm to minimize disruption
---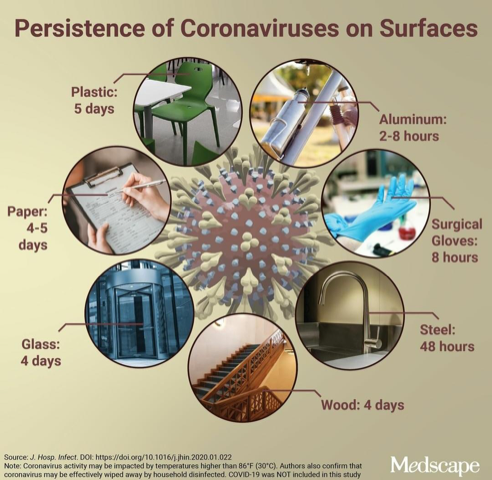 ---
WEBINARS
Public Health and Real Estate: Resources on COVID-19
Urban Land Institute is hosting two webinars relevant to those who own or manage real estate assets, and real estate-related businesses and workforces. From office to retail to mixed use to multifamily settings, building management and operations strategies can be deployed to help fight the spread of infectious disease and pathogens like the coronavirus.  To register for "Public Health and Real Estate: Resources on COVID-19,"  please visit the ULI page.
---
ARCHIVED WEBINARS
Remote Workflows + Collaboration
Fri, March 20, 2020, 2pm CST/3pm EST
Boston Society of Architects
Architecture Firms and Remote Work
From Boston Society of Architects
Recorded Tuesday, March 17, 2020 | 60 minute YouTube
Two Boston firms, Saam Architecture & Margulies Perruzzi Architects, share their experiences transitioning to WFH (work from home – thanks Shannon!) File sharing platforms, addressing generational/work style differences,  VPN, Revit, Skype (for work reviews), testing remote computing capacities, Slack, Teams, BIM 360 and BIM workflow, Bluebeam Redline Sessions, remote work guidelines, design collaboration, and more.
What Employers Should (and Should Not) Say to Employees to Manage the Challenges of the Coronavirus
This 48 minute webinar by Venable Law Firm, LLP helps employers understand how to have conversations with employees without encroaching on their rights. After reading about OSHA above, you'll want to hear this. If you or your employees are prone to working even though you don't feel well, these guys will help you manage it. Does your employee think they "just have a cold" but you're worried it may be something more serious? You have to be careful how you ask.
---
ARTICLES FOR FIRMS
Social Distancing in the Design and Construction Workplaces, Losses and Cancellations, and More COVID-19 News from the Week
AIA (national office) Employee Telework Policy
Straightforward Advice on Preserving Cash Flow
Coronavirus Offers a Blank Page For a New Beginning
Avoid Contract Default When COVID-19 Strikes
Corona Virus Can Put Every Firm At Risk
How to Build a Remote Work Policy
Look To Your Contracts and OSHA During the Pandemic
Small Business Association (SBA) Economic Injury Disaster Loan Program
Federal Disaster Loans for Businesses, Private Nonprofits, Homeowners and Renters.  The SBA will work directly with state Governors to provide targeted, low-interest loans to small businesses and non-profits that have been severely impacted by the Coronavirus (COVID-19). The SBA's Economic Injury Disaster Loan program provides small businesses with working capital loans of up to $2 million that can provide vital economic support to small businesses to help overcome the temporary loss of revenue they are experiencing.  > Read more
---
ARTICLES ABOUT REMOTE WORK
An Architect's Guide to Virtual Practice
Tips for Working Remotely from Steelcase
Interim Guidance for Businesses and Employers to Plan and Respond to Coronavirus Disease 2019 (COVID-19)
Architectural Digest: How the COVID-19 Pandemic Will Change the Built Environment
Curbed:  Design in the Age of Pandemics
USA Today: Coronavirus Reality Check: 7 Myths about Social Distancing, Busted
---
NCARB/ARE
In light of the ongoing COVID-19 outbreak, NCARB has adjusted our testing policies through April 30, 2020, to protect your health and safety. Read the full message.
With the health and safety of test takers and staff in mind, Prometric has decided to temporarily close all test centers in the United States and Canada for the next 30 days, beginning on March 18, 2020.
---
HEALTHCARE ORGANIZATIONS
CDC – Centers For Disease Control and Prevention
WHO – World Health Organization
NIH – National Institutes of Health
OSHA – United States of Labor Occupational Safety and Health Administration (OSHA)
NIAID – National Institute of Allergy and Infectious Diseases