Design Feed: Brad Collett, ASLA, LEED AP
March 28 @ 11:45 am

-

1:00 pm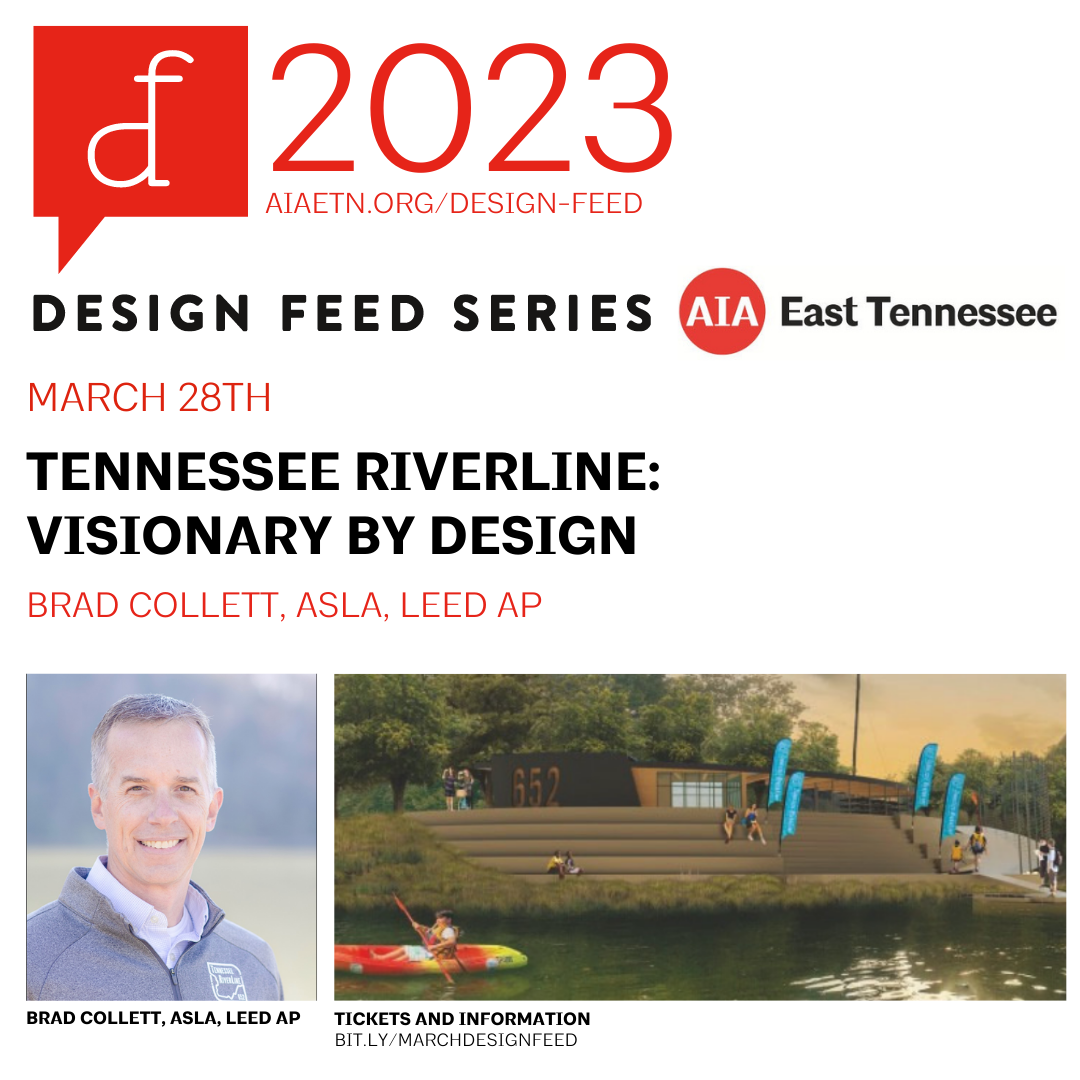 Speaker: Brad Collett, ASLA, LEED AP with Tennessee Riverline Partnership in Knoxville, TN. 


Description: The Tennessee RiverLine reframes the Tennessee River, adjacent public lands, and Tennessee River communities as a 1.2 million acre "River Park" that functions locally and regionally, thereby positioning the Tennessee River as an accessible quality of life amenity for Valley residents and an international destination for long-distance flatwater paddling. By providing a collaborative framework for a region, communities, and individuals to transform their relationship with the Tennessee River, the Tennessee RiverLine is equally an innovative strategy to catalyze economic development and entrepreneurship, promote public health and active lifestyles, ensure equitable access to river spaces and experiences, and inspire a culture of resource stewardship among generations of diverse valley residents, ecotourists and visiting adventure enthusiasts. This presentation shares insight to the role of design and designers in this transformation in East Tennessee and across the region.


Learning Objectives: 
Understand the vision and origins of the Tennessee RiverLine; a historic regional economic development, public health, and environmental stewardship initiative that stretches 652 miles throughout 32 counties in 4 states.
Provide insight to the role of design and designers in transforming the way a region, communities, and individuals who call each home engage without most valuable, and most underutilized, natural and cultural resource
Learn how designers are using One Health principles to develop innovative solutions to shoreline erosion on the Tennessee RiverLine. 
Purchase your online or in-person ticket HERE.
Related Events